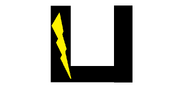 "We don't give up that easily..."
The Ultimates are a small group of creators joined together by FrodoLovesBacon. They were temporarily disbanded because many members have gone inactive.
Their mission is to make creations a fun place for everyone by making sure they can stop as much fighting as they can.
The Ultimates are
Agentsky1022
the-ninja12
Skywalker4862
Katman46
Blindkota12